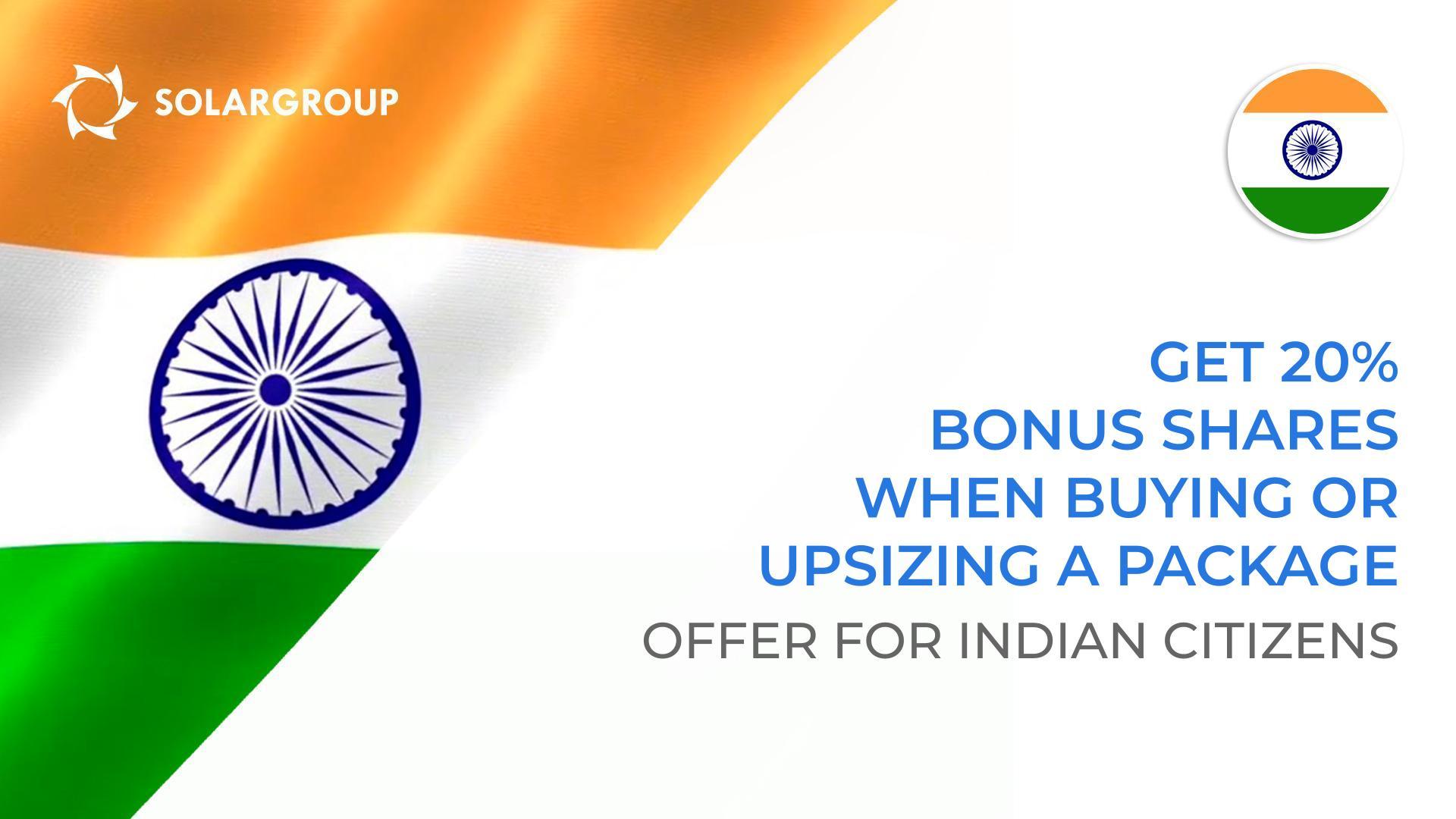 21 Ноябрь 2022
"Regional Bonus" for Indian citizens: 20% bonus shares when buying or upsizing a package
21 Ноябрь 2022
On November 19, a large-scale SOLARGROUP conference was held in India. We've timed the "Regional Bonus" offer to this event.
Thanks to this offer you'll get +20% bonus shares when buying a new investment package or upsizing your existing one until December 16 inclusive.
How do I get bonus shares?
Buy a new investment package in installments or in a lump-sum payment. And you will receive an additional 20% shares out of their number in the package. If you are currently paying in installements or finished repaying your installment plan less than 30 days ago, you can buy a new package at a discount of this installment plan.

• Upsize your existing investment package. You can upsize both the package that you are paying for in installments and the package fully repaid in installments.
If your installment plan is cancelled, the "Regional Bonus" offer is still available to you! Restore your investment package on preferential terms by making just one monthly payment. Then upsize it or buy a new package at a discount of the restored one and get your bonuses.
It's important to repay the package in full and not to get your installment plan cancelled. We will credit the bonus shares to you after you make the last installment payment on the package. If the installment plan is cancelled, the bonuses will permanently expire.

Click here for more details.

The offer is very beneficial: for the same money you get 20% more investment shares than without the offer. This means that your future dividends from the activities of "Sovelmash" will increase.

Your participation in the offer will contribute to completing the "Sovelmash" engineering center construction faster and as a result you'll start getting dividends sooner.

Hurry to take advantage of this offer!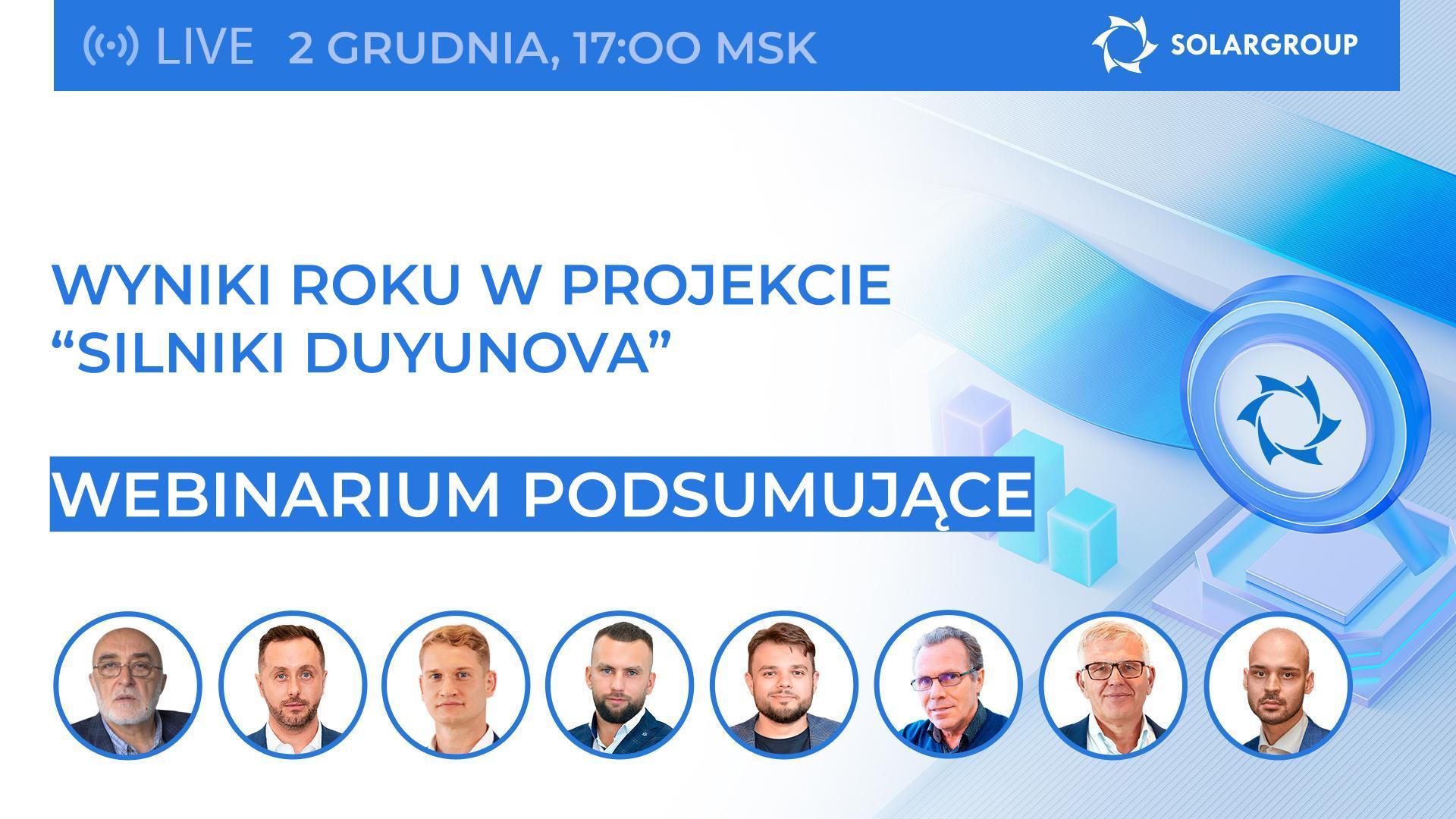 I dowiedz się, co osiągnęliśmy w ciągu roku
01 Декабрь 2023