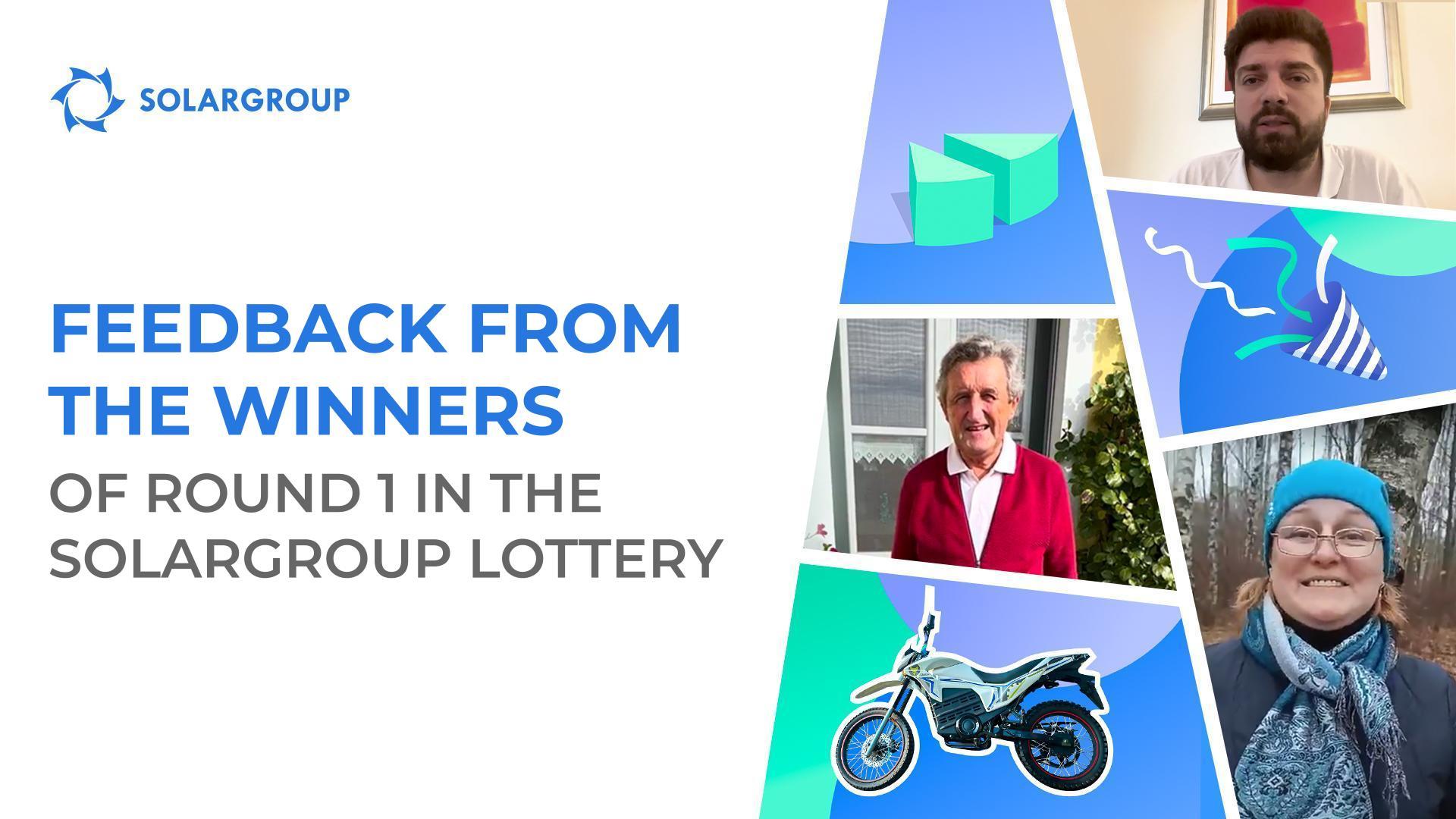 15 Ноябрь 2023
"Finally I was lucky!" - emotions after winning in the SOLARGROUP lottery
15 Ноябрь 2023
The prizes of the first round in the SOLARGROUP lottery were raffled off - and we asked the winners to share their emotions. 50 people from different countries were among the lucky ones. These include both investors who have been with us for a long time and newcomers. And everyone is very happy with their participation in the project and the lottery.

This video shows some of the reviews.

• Hans Georg Sengseis from Austria started investing in the project "Duyunov's motors" in the spring of 2023.

"It's a really great project. My inviter told me that I should definitely participate in this lottery. That's why I invested more. And now I've made a 75% return on my investment. Thank you so much!"

• Elena Bordunos from Belarus has been in the project since January 2019.

"I take part in all the raffles and lotteries held by the company. And I was finally lucky enough to be a winner of +50% shares in the first round of the lottery. Thank you all for organising and motivating us, your investors!"

• Marsel Aliolli from Italy has been investing in the project since stage 7.

"Just by paying in installments I was able to win a wonderful prize, one of the first fifty prizes, getting 25% of investment shares as a gift. So I am immensely happy!..... I'm expecting a lot from the next two stages, hopefully I'll get another prize. But really I hope there are enough prizes for everyone, I don't mean to be greedy and win everything."

We would like to remind you that we raffled off 50 prizes in the first round of the lottery: a "Slavyanka" based electric motorcycle and investment shares. Round two is now underway, in which you can win the same prizes. You will receive a coupon for participation in the lottery and 10% cashback for every $ 100 you invest in the project in November.

Hurry up and participate to increase your share in the company and support the construction of the "Sovelmash" engineering centre!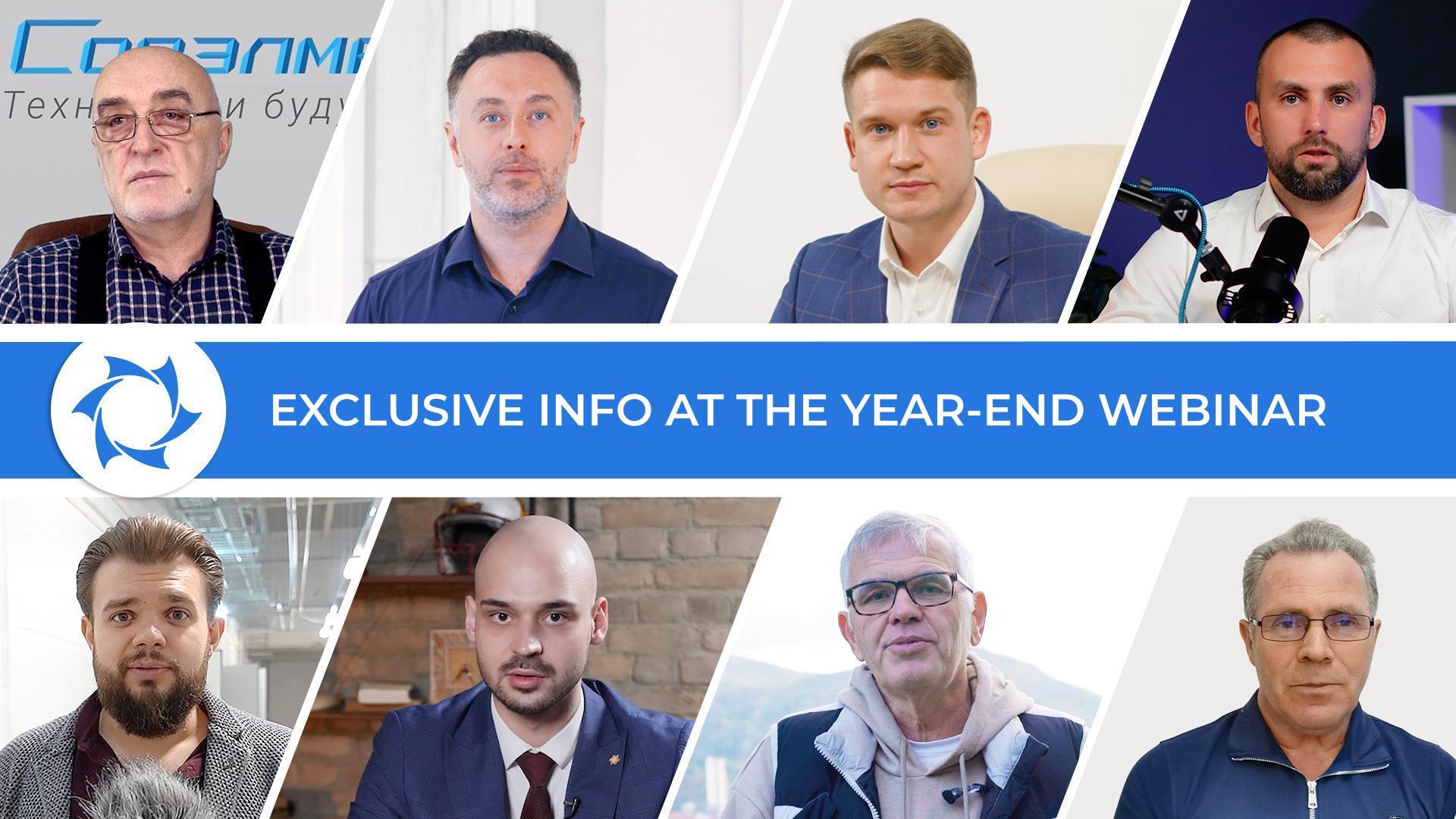 The link to the broadcast can be found inside
04 Декабрь 2023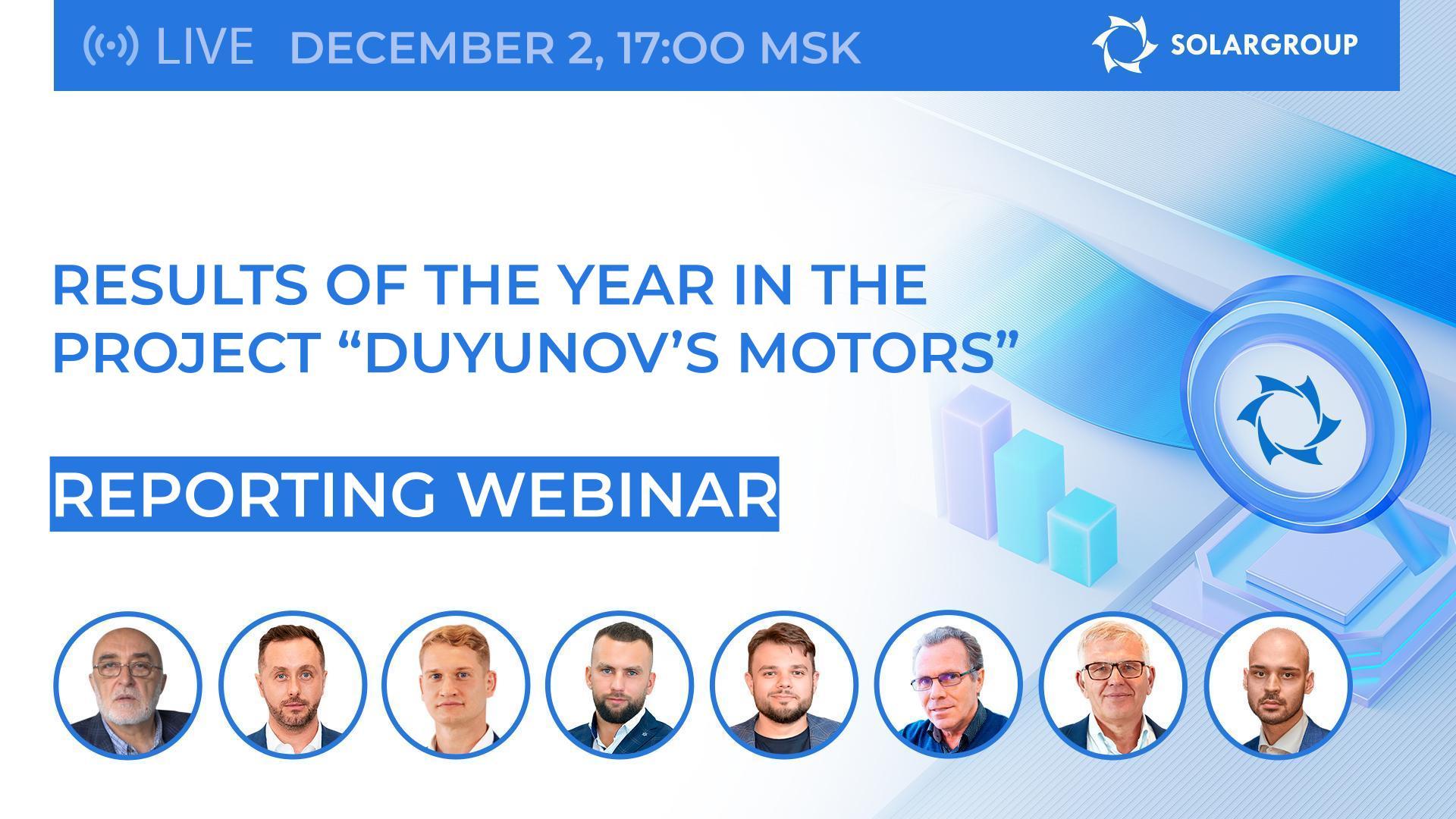 The broadcast link can be found inside
02 Декабрь 2023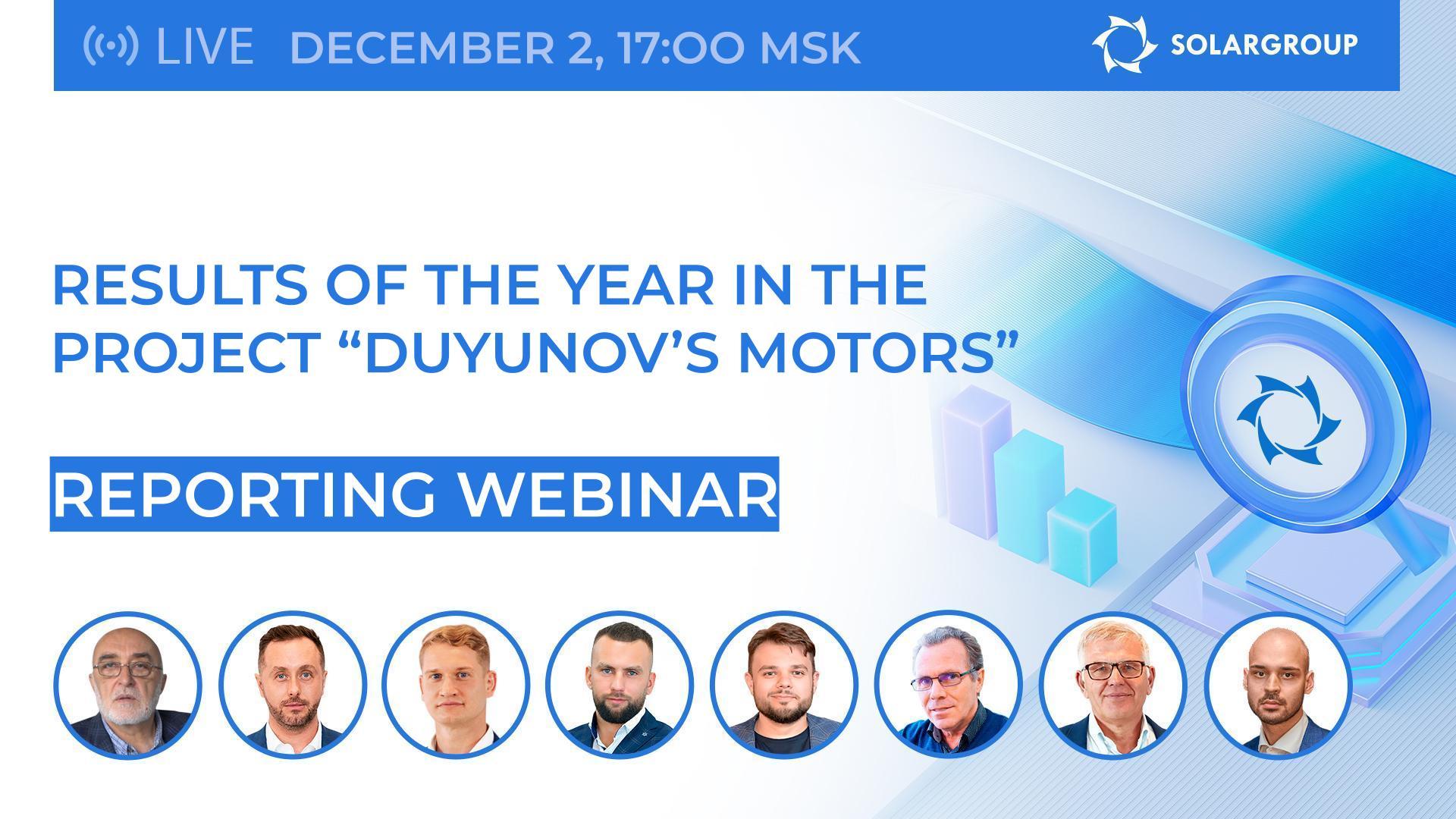 And find out what we've achieved over the year
01 Декабрь 2023