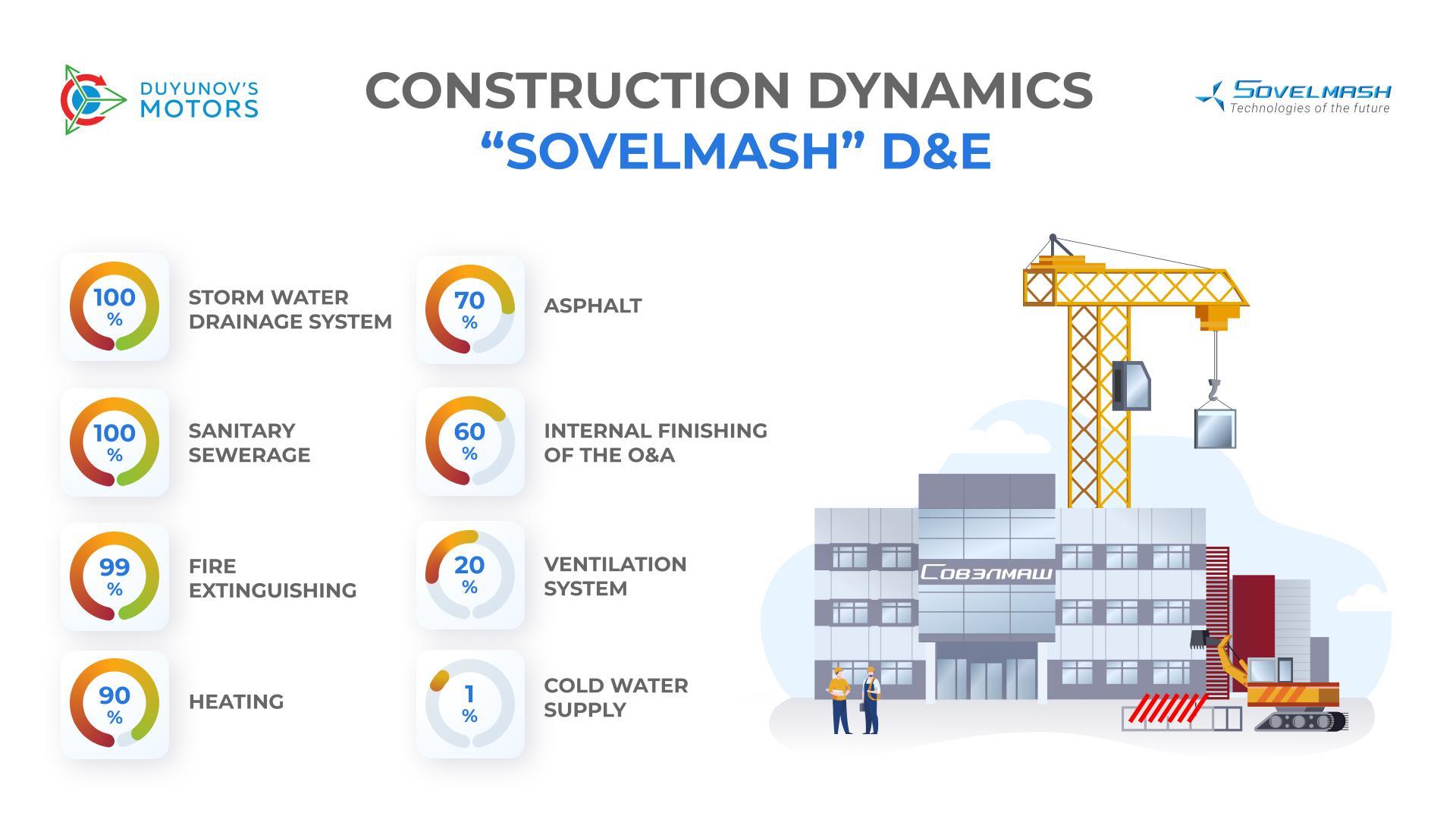 14 Ноябрь 2023
"Sovelmash" D&E construction: interim results
14 Ноябрь 2023
Almost 3 years ago, in December 2020, the construction of the "Sovelmash" design and engineering technology department began. Now the construction project is at its finishing stage, and we are summing up the interim results and telling you what remains to be done to complete the construction.

What work has been completed?

Over the first 2 years of the construction, the thermal envelope of the building was completed. This entailed erecting the foundation, frame, walls, roof, windows, doors and interfloor slabs.

We summed up the results of the initial 2-year construction period here. Check it to compare and see the dynamics.

The third year was mainly devoted to the engineering networks, as well as landscaping, interior finishing and commissioning of process equipment.

The readiness of the engineering networks is as follows:

• sanitary sewerage - 100%,
• storm water drainage system - 100%,
• fire extinguishing - 99%,
• heating system - 90%,
• ventilation system - 20%,
• smoke extraction - 20%,
• cold water supply - 1%.

The Internet cable has been brought into the building and connected to the offices. The readiness of the power supply network varies from site to site.

Cold water supply pipe on the territory of "Sovelmash" and backfilling of the trench has been completed. It remains to perform the second input on the territory of the technopolis - at this point the external work with the engineering networks will be completed.

The main scope of landscaping work has been completed. The topsoil is 90% complete, most of the lawn has been seeded, and all shrubs have been planted. The finishing layer of asphalt is being prepared for installation. The site lighting is fully assembled and operational.

The interior finishing of the office and amenity building is in full swing, with less than half of the planned scope of work left.

What work needs to be completed?

In addition to the aforementioned tasks that need to be completed, some are just yet to be started. It is necessary to carry out work on the third floor of the production building, erect noise shields around the climate control units and on the boundary with the gardening community plot.

All these tasks must be completed as soon as possible to make sure that "Sovelmash" completes the construction within the deadline approved by the special economic zone "Technopolis "Moscow".

The speed of D&E construction depends entirely on the pace of funding. To speed it up, we've launched a lottery with investment shares and electric vehicles as prizes. The success of the project and your personal benefit depends on your activity now!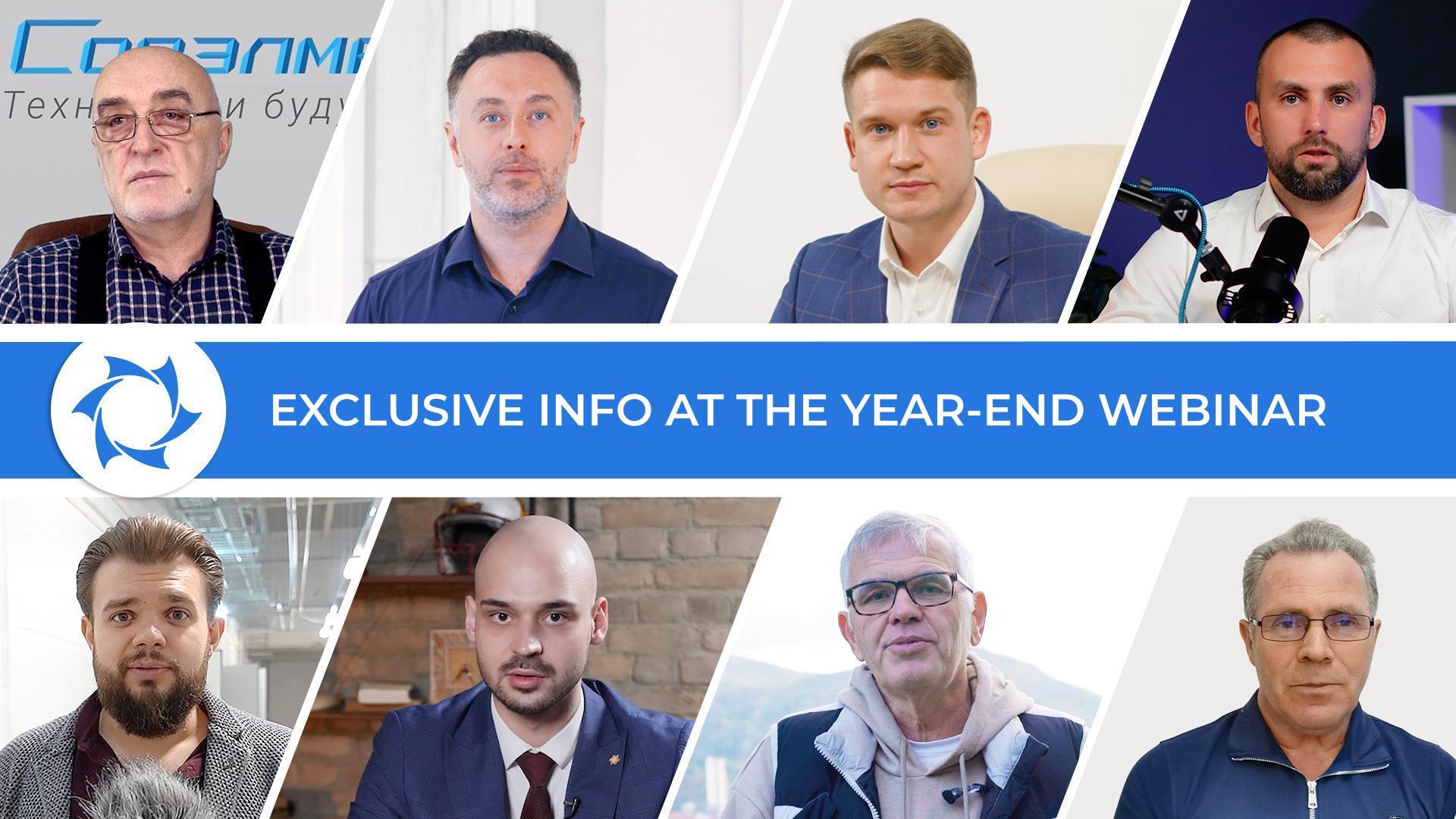 The link to the broadcast can be found inside
04 Декабрь 2023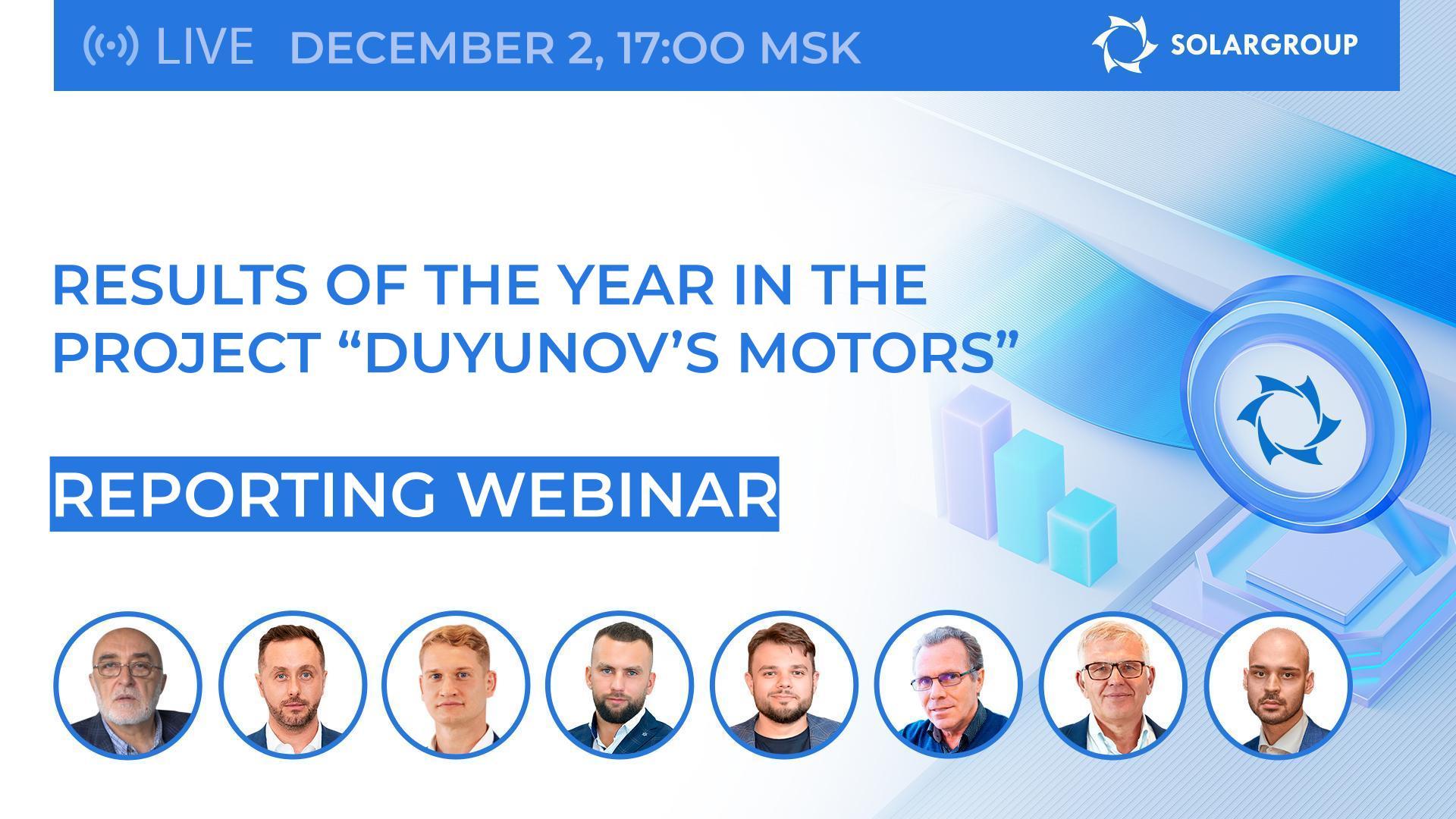 The broadcast link can be found inside
02 Декабрь 2023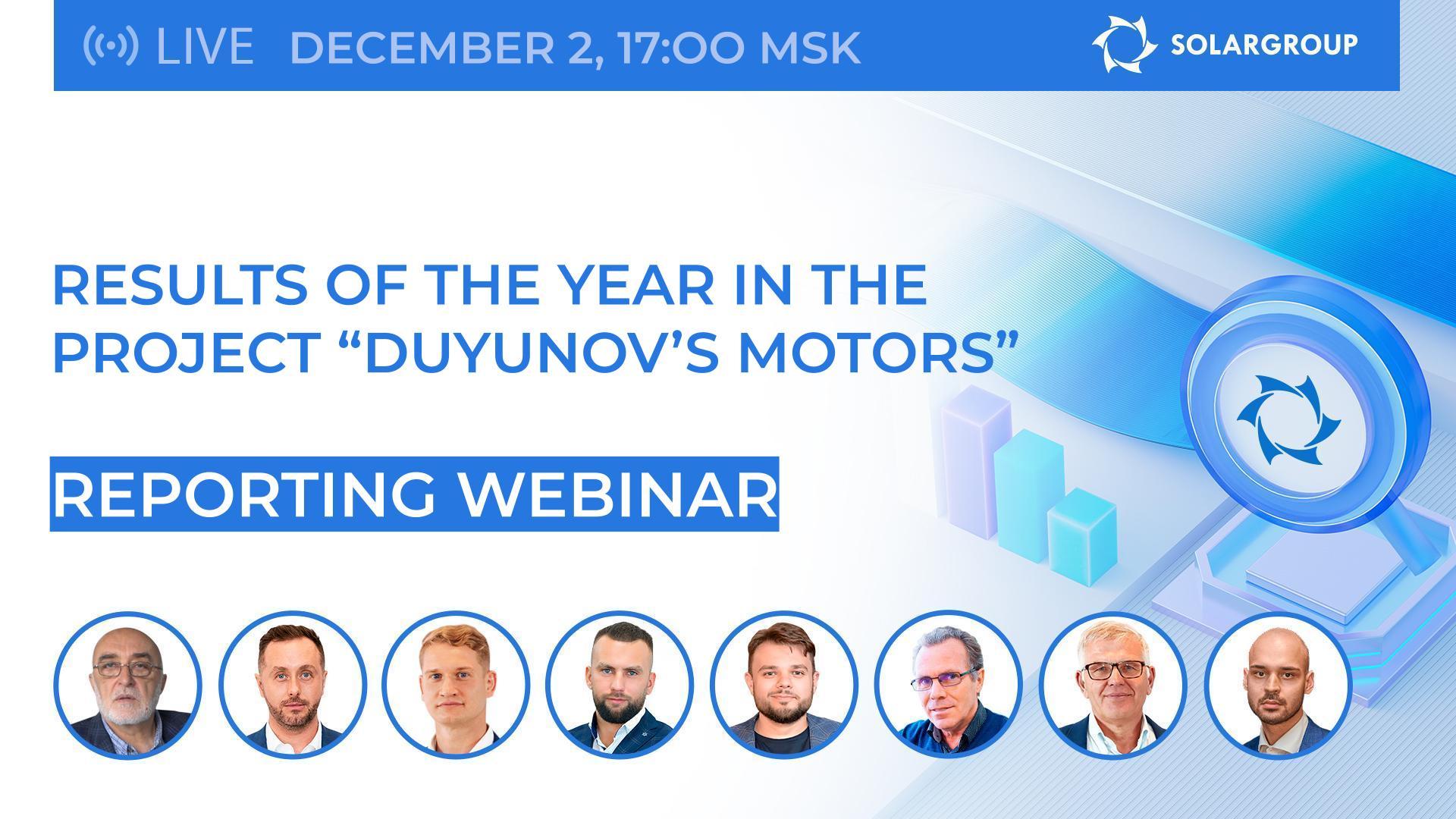 And find out what we've achieved over the year
01 Декабрь 2023