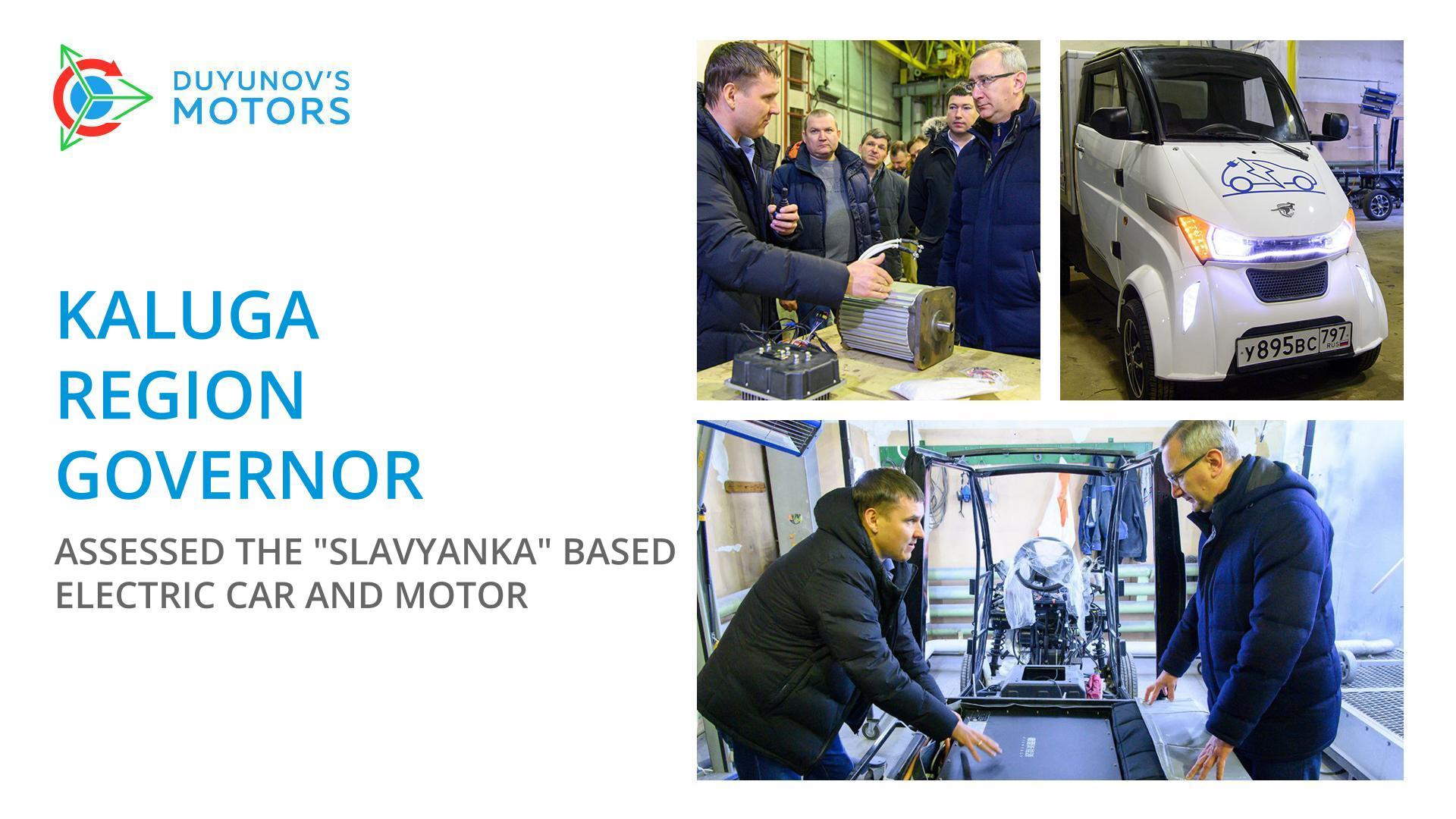 20 Январь 2023
Kaluga Region Governor assessed the "Slavyanka" based electric car and motor
20 Январь 2023
Recently, the Kaluga based company KTS, engaged in assembling electric vehicles, asked Andrey Lobov, head of the "Resurs" production cooperative, to make an induction motor with enhanced performance characteristics for their vehicle. The Chinese-made motor installed on the electric car worked under constant load in the Russian climate and did not meet the expectations of the owners.

An electric car similar to the Kaluga vehicle, but manufactured in China, was sent to ASPP Weihai, a company engaged in modernizing electric motors under license from "Sovelmash" and installing them on vehicles. Victor Arestov tested several combined winding electric motors on the provided vehicle, thanks to which the most suitable "Slavyanka" based motor with a 7 kW capacity was selected.

This motor was sent to Russia and presented to Kaluga Region Governor Vladislav Shapsha. The governor examined the motor and was impressed by the fact that it was based on a Russian technology. He also took the electric car, which would soon be equipped with the motor, for a drive.

Immediately after the meeting, photos and videos of the electric car and motor appeared on the governor's official Telegram page. You can find them here.

Small electric vans are now in demand among delivery services and online retailers. They are very convenient and cost-effective in urban areas. These vehicles are developed to meet Russian weather conditions and specific customer needs. The KTS company reported that the share of Russian components in them is over 50%. The rest is supplied by friendly countries. There are no problems with the supply of components yet. However, after the sanctions imposed, the manufacturer wants to use high-quality Russian motors. Andrey Lobov spoke about this after talking to the head of the company. At the meeting, they discussed the prospects for developing the production of electric cars using "Slavyanka" based motors.

It is planned that after installing a combined winding motor on an electric car and testing it in Russia, with its freezing temperatures and other environmental challenges, the necessary tooling will be made for mass production of 7 kW combined winding motors.

The first of these motors will presumably be made in China with the support of ASPP Weihai. And after the "Sovelmash" D&E construction is completed, there will be an opportunity to produce "Slavyanka" based motors in our country as well.

Andrey Lobov says that he often comes across companies in Russia that are ready to buy domestic combined winding motors for their electric vehicles: "I can see how the eyes of the owners of such companies "light up" when they hear about the "Sovelmash" D&E in Zelenograd.

Learn more about the vehicles with "Slavyanka" based motors.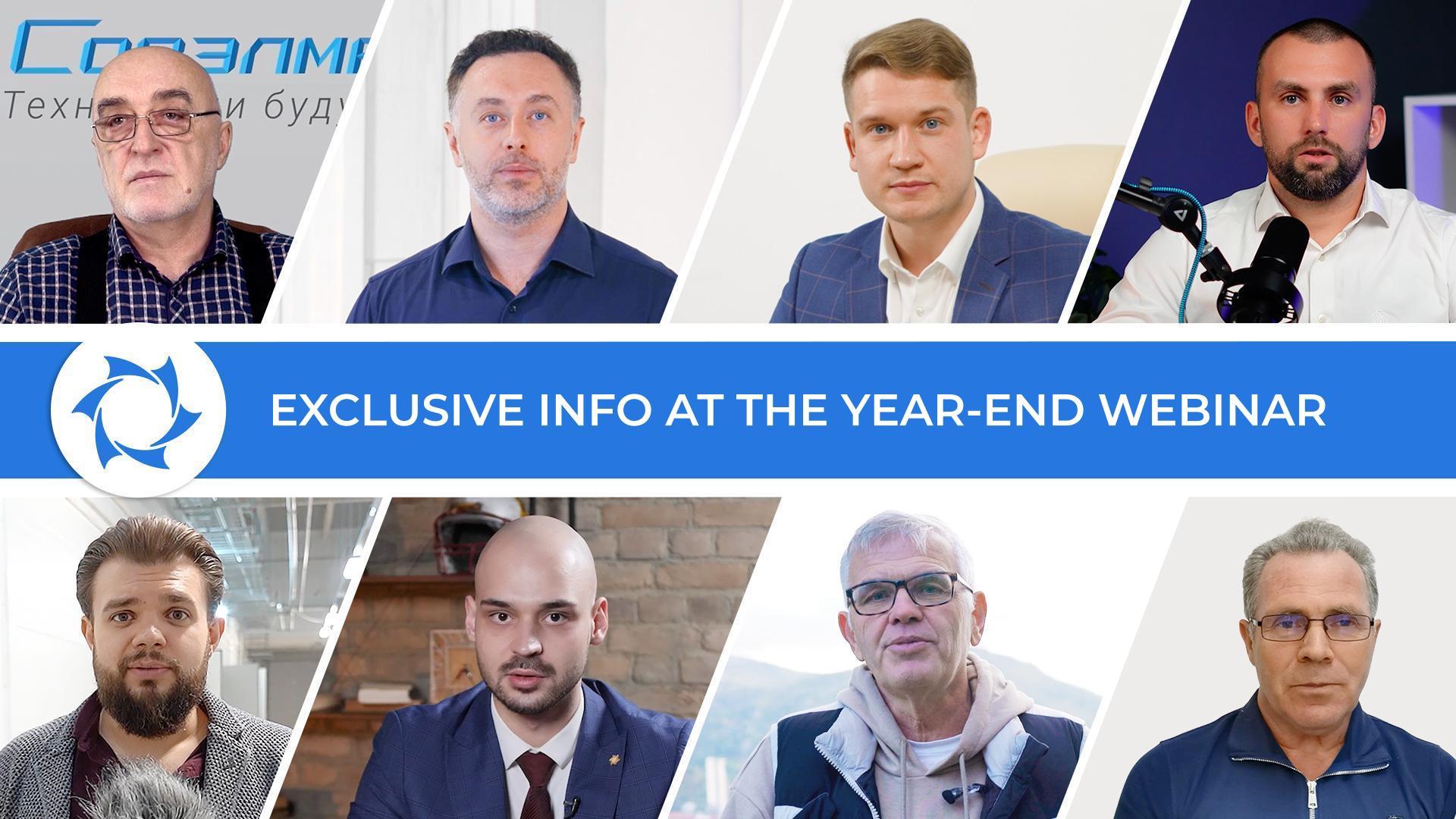 The link to the broadcast can be found inside
04 Декабрь 2023
The broadcast link can be found inside
02 Декабрь 2023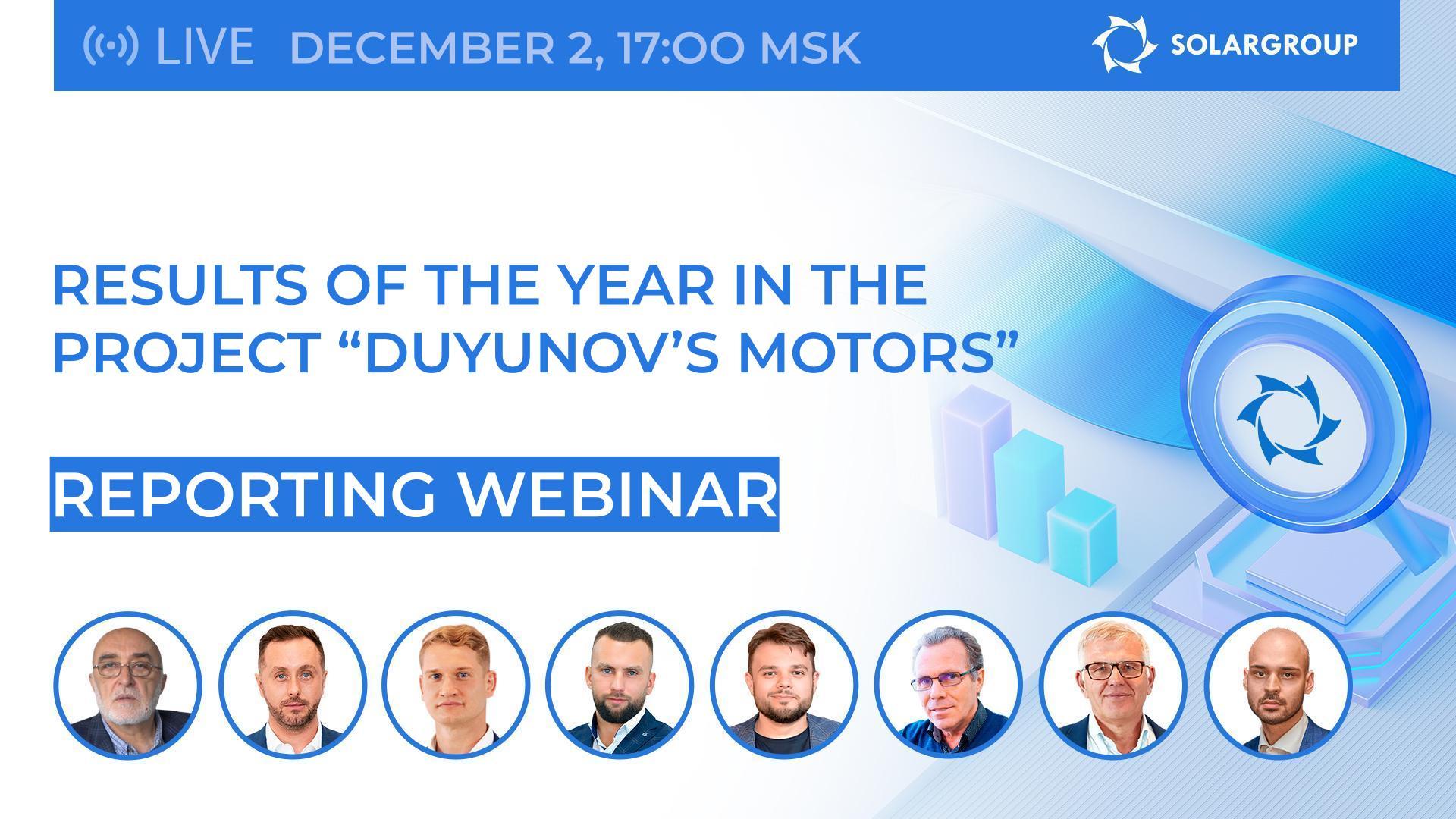 And find out what we've achieved over the year
01 Декабрь 2023